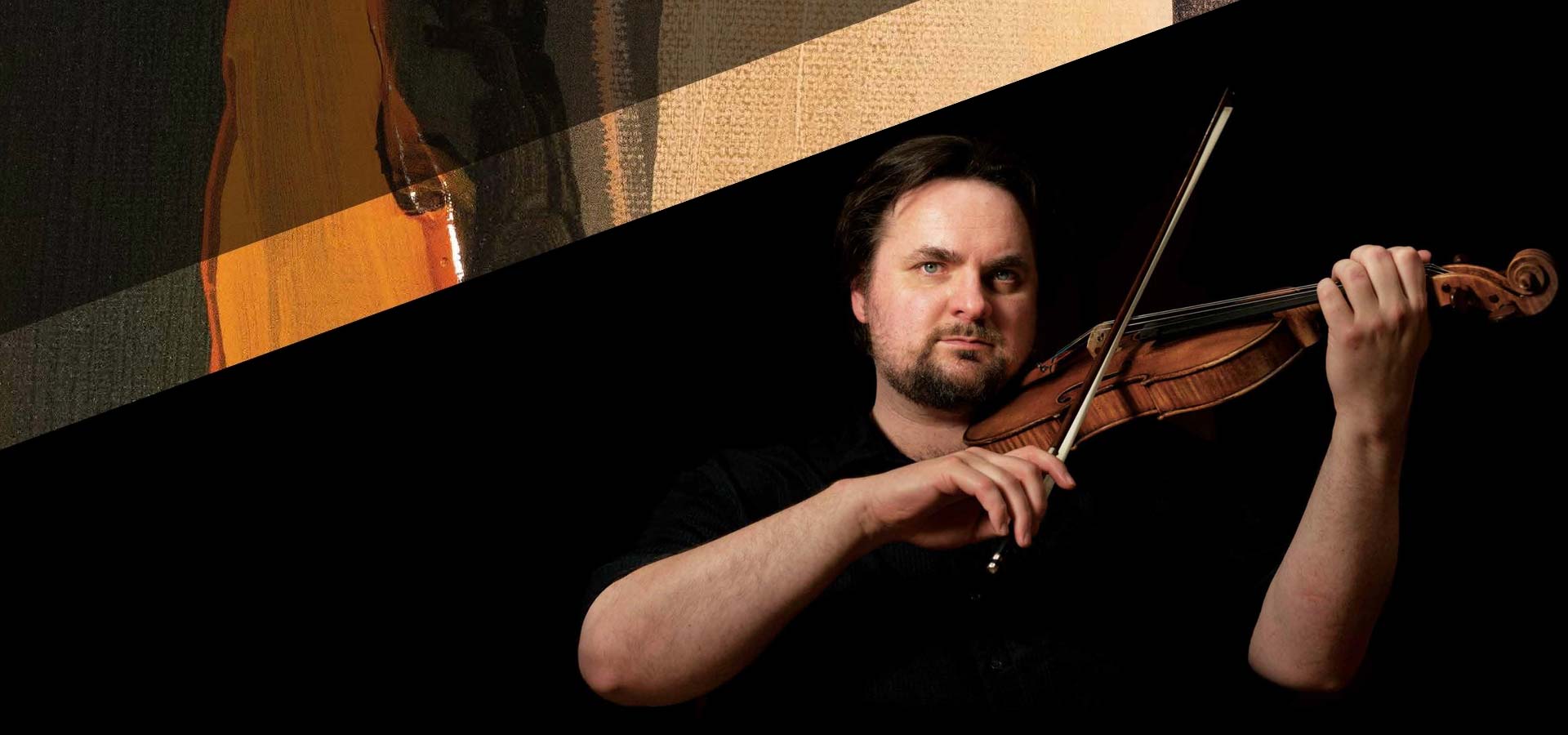 Testimonials from Students
Dan Flanagan is a wonderful teacher, musician, and human being. He took me under his wing during the year I was applying to music graduate schools and helped me hone my technique and develop a focused, sensitive approach to learning music. Dan gave me the invaluable tools to be my own teacher, and I am grateful for his tutelage.
Within months of studying with Dan, he helped me to transform from a novice player to playing music professionally…. With his clear teaching and communication style, he was able to help me overcome the obstacles of not having music as my background… I am amazed by his patience and commitment to help me achieve every goal I had set out for myself…. Dan, a miracle teacher—he helped my Dream come true!
Dan Flanagan has been instrumental to my development as a violinist and musician. His experience and guidance aided me in my search for a new violin, and his teachings enabled me to bring out the best in my instrument. I am not only grateful for his constructive feedback on my technique but also his ability to help me relate the ink on a page to the emotions and characters that music evokes in my playing.
Dan Flanagan is both an inspirational artist and thoughtful mentor. Over the four years I worked with him, Dan refined my technique, broadened my sense of musicality, and cultivated a renewed love for music. Dan transformed music and musicianship for me, and I highly recommend him as a teacher.
Working with Dan for three years of my undergraduate career was one of the best decisions I've made. He has made me feel much more secure and confident through my violin performances not only in a classical setting, but through a mariachi perspective too. Dan has allowed me to be a versatile musician whilst still prioritizing basic techniques in violin playing.
Lessons with Dan have been great and an absolute game changer for my violin playing. His lessons provide extreme attention to detail and are well organized…He is able to quickly diagnose any problem in my playing and has about 50 solutions off the top of his head to offer at any given time in fixing them…My violin playing has improved vastly over the last few years while taking lessons with him…He provides the tools necessary to develop one's own musicianship in order to be a better violinist, music teacher, and overall musician.
Dan's attention to detail, unique practice strategies, and expansive musical knowledge helped me greatly improve both the technical and musical aspects of my violin playing. I'm lucky to have learned from him during my time in college!
Testaments from Colleagues and Art Community
Dan Flanagan has always been friendly, personable and inclusive, plus he has a good sense of humor. He is 'un bon vivant'…I like that he works with artists of all mediums.
I have been fortunate to study with some highly regarded pedagogues, and Dan stands out as one of the best. As a teacher, he is targeted, organized, and insightful. As an experienced concertmaster and performer with world-class technique, he is able to demonstrate and break down problem passages, whether for a concerto or an audition excerpt. By the end of the lesson, you know exactly what to practice, how to practice it, and how to budget your practice time.
Most importantly, Dan is respectful, empathetic, and encouraging, dedicated to upholding the highest professional standards. Not only is he dedicated to his craft, he is equally passionate about supporting his community, whether it be in collaboration with local artists and musicians, or raising money for various charities. I have witnessed Dan bring carloads of food to homeless camps many times, and he is always there to help out a friend or colleague in need.
Dan's passion for arts and music is very inspiring and at the same time very refreshing. His take at my solo violin piece, written for him, is absolutely the best it could be done.
I am happy to offer unreserved appreciation for Dan Flanagan. It has been my privilege to work with him in chamber music settings on a number of occasions, and I have tremendous respect for his dedication and artistry. He always approaches each piece with an open mind, eschewing customary interpretations in favor of discovering what the music means to the particular musicians involved. His deep knowledge of, and love for the visual arts enriches his musical personality, and his dedication to combining art forms has already produced many innovative and inspiring performances. I look forward to many more imaginative programs from Dan.
I met Dan about eight years ago over art and as we have gotten to know each other since, perhaps what has impressed me the most and continues to impress me is his exceptional generosity, not only in sharing his music and supporting various causes, but also in engaging with visual art and artists in a variety of ways. In addition to his art collecting, he has composed as well as commissioned others to compose music dedicated to and inspired by individual works of art, both antique and contemporary. His interest in sharing his music with those outside the music community is beyond admirable. Not many of us ever have opportunities to hear accomplished musicians play up close and personal. Thanks to Dan, so many more of us have now had those opportunities. I am honored to call him a friend.
Dan Flanagan is an exceptional violinist, musician and composer and has created unique works during these most trying times. Along with his love of art he melds the two formats together portraying a wide spectrum of emotions that need to be expressed.
Dan Flanagan— Master musician and violinist, talented composer, supportive colleague, cat lover, art lover, fellow film buff, cherished friend.
Dan Flanagan is a virtuosic violinist, and additionally, an art connoisseur and patron. I have experienced Dan's violinistic capabilities, with his lush sound and exquisite technique, both as an orchestra colleague and as a patron of his solo and chamber music performances. His "bow and brush" is especially enjoyable as an audience member, because he has such enthusiasm and knowledge of both the musical works and the art that he pairs them with. As an art patron and curator, Dan's taste runs the gamut of centuries-old masterpieces to up-and-coming artists of today. I look forward to more of his creative pairings and virtuosic performances in the future.
The Bow and the Brush in Review
Dan Flanagan is a true Renaissance man. Every aspect of [his] production was thoroughly professional and of a high quality, yet presented in a relaxed and engaging way. Mr. Flanagan is an excellent violinist, versatile enough to serve as a blank canvas (and I mean this in the best sense) for the diverse styles of all the composers. Mr. Flanagan brought this to life convincingly. His generosity and intelligence informed the entire program, and both of his own compositions affirmed his talent and virtuosity.
Dan Flanagan was the soloist in the Sibelius Violin Concerto… a touching and fascinating [performance], with fine detail and drive.
Dan Flanagan, concertmaster of both the Sacramento Philharmonic and the Sacramento Opera Orchestra, is a stellar musician…. J.S. Bach's Concerto for Oboe and Violin featuring Flanagan, Nugent and the orchestra was brilliantly managed…. For violin (Flanagan) and piano (Gardner), this haunting, plaintive, brooding piece (Achron Hebrew Melody), was – nonetheless – movingly, poignantly, splendidly played. 

Dreams do come true.
Flanagan coaxed exquisite tones from his violin…
That [Dan Flanagan]  is a superior violinist has been noted in this column. What sets him apart from a host of others is his beautiful tone. It is rich, vibrant, and well nuanced, and, when combined with a secure technique, he is able to explore the wide and expressive range that is the violin. Flanagan always emphasizes the beautiful.
The second movement (Dvorak Symphony #8) was notable for its careful pacing of phrase, as well as a well-executed solo from Daniel Flanagan, the concertmaster.
Of the three, Flanagan did the most to sell the merits of the concerto (Beethoven Triple).  He approached his playing with a forthright brio.  [His sound] was always exact.
…a fantastic musician and doesn't settle for anything but the fullest commitment to music.
A pretty, yet easy-to-miss mansion near J and 23rd streets in Midtown underwent a masterful renovation… the mansion is now home to the Sacramento School of Music… Students are trained to be classical musicians, but Flanagan says the skills they hone can be used across musical styles.  Students are encouraged to branch out to other genres when they feel ready… Flanagan dove into his music school venture as a seasoned musician… [he] performs a concert almost every weekend of the year.
…outstanding… Not content to be a violinist of superlative attributes, Flanagan is a gifted composer and an art collector as well as an art connoisseur. The vocal presentation could not have been better. There was humor in everything that he said. And when he put his bow to his violin, I said to myself: 'that's the way the violin should be played.'…Here was an example of technical mastery thoroughly grounded in profound musical mastery. Every aspect of physical geometry was there. Dynamics and tone color also. There were numerous technical displays that would cause the violinists in the audience considerable consternation. One of Flanagan's original compositions was a piece for solo violin and was a violinistic tour de force.
The Sacramento School of Music is the brainchild of Sacramento Philharmonic concertmaster Dan Flanagan.  The boyish-looking Flanagan founded the school with a private loan and has been busy stocking its faculty with a Who's Who of local musicians, many of whom play with the Sacramento Philharmonic.  … The fact that Dan Flanagan is spearheading this, giving a great deal of himself to the project makes this different, both in terms of his expertise, visibility and vision…  [He] took over the concertmaster reins at the Philharmonic this season, has brought an outsider's freshness and zeal to the school project.  … So, with a well-stocked teacher roster and welcoming environment, could it be a foregone conclusion that this school will thrive in its midtown location?