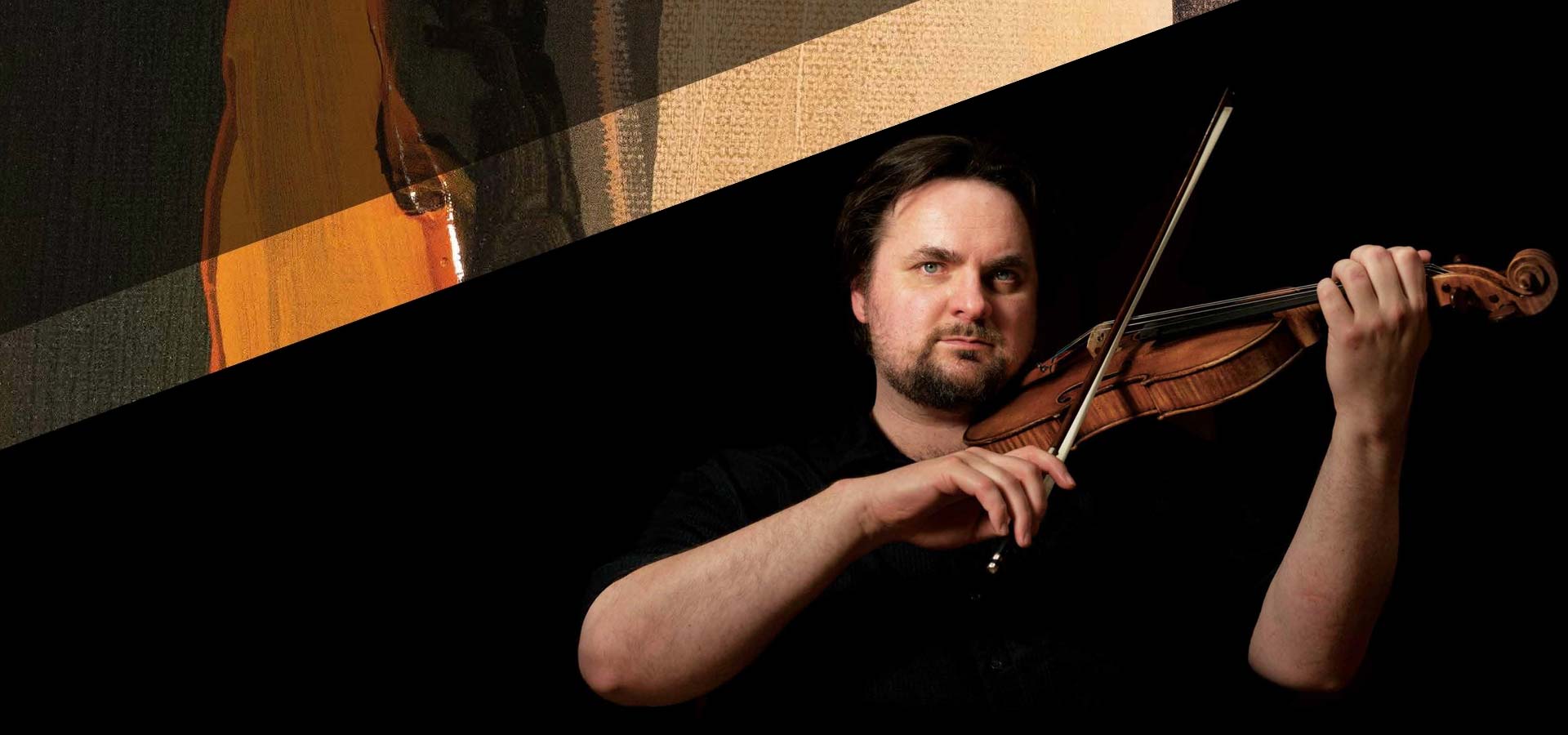 Dan Flanagan has built a multifaceted career as a soloist and orchestral musician, performing concertos with orchestras in California and recitals throughout the United States and Europe. Flanagan currently serves as Concertmaster of the Sacramento Philharmonic and Opera, Concertmaster of West Edge Opera, and Instructor of Violin at University of California, Berkeley.  Described as an "excellent violinist" (New York Concert Reviews), "stellar musician" (Nevada Reviews) and "superior violinist" (Piedmont Post), he has been praised for his "exquisite tones" and "forthright brio" (Sacramento Bee), and his "solos were excellent" (San Francisco Classical Voice). 
The 2022-23 season includes solo recitals in New York City, San Francisco, Berkeley, Oakland, Sacramento, Houston, Los Angeles, Chicago, Rome, Perugia, Frosinone, London, and Paris.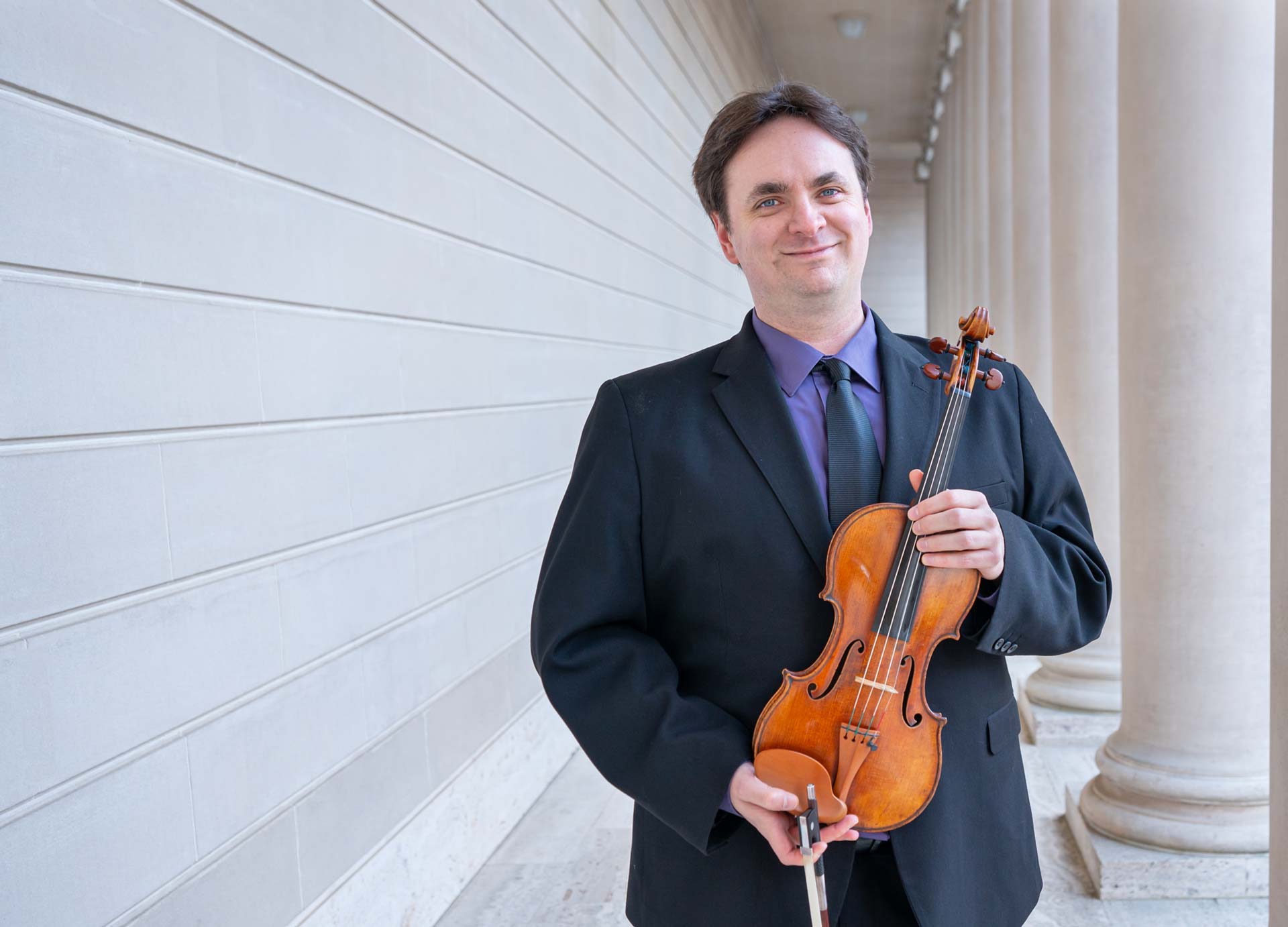 Created by violinist/composer Dan Flanagan, The Bow and the Brush integrates the visual arts with new music. Dan commissions and composes new works of music inspired by paintings and sculptures in his personal collection. Read more.
Donate to support Dan's project The Bow and the Brush.
SUMMER 2023: The album The Bow And The Brush has been released on MSR Classics.
Dan Flanagan's newest album on MSR Classics, The Bow and the Brush features 14 Premieres for Unaccompanied Violin by composers Edmund Campion, Cindy Cox, Shinji Eshima, Dan Flanagan, Jose Gonzalez Granero, Peter Josheff, Libby Larsen, Linda Marcel, Jessica Mays, Evan Price, James Stephenson, Nathaniel Stookey, and Trevor Weston
"The wide range and considerable flexibility of the violin have made it a go-to instrument for composers for centuries: it allows, indeed encourages, a level of expressivity that creators of all sorts find highly attractive. The unifying principle is clear on an all-violin MSR Classics CD… [Flanagan] handles all the music very adeptly, and certainly the pieces, collectively, call for a very wide variety of violin skills." -Mark J. Estren, InfoDad [June 2023].
Also: Check out Dan's article, Rhapsody in Discomfort, about leading a music career with a chronic illness. It has recently been published in New Music Box.