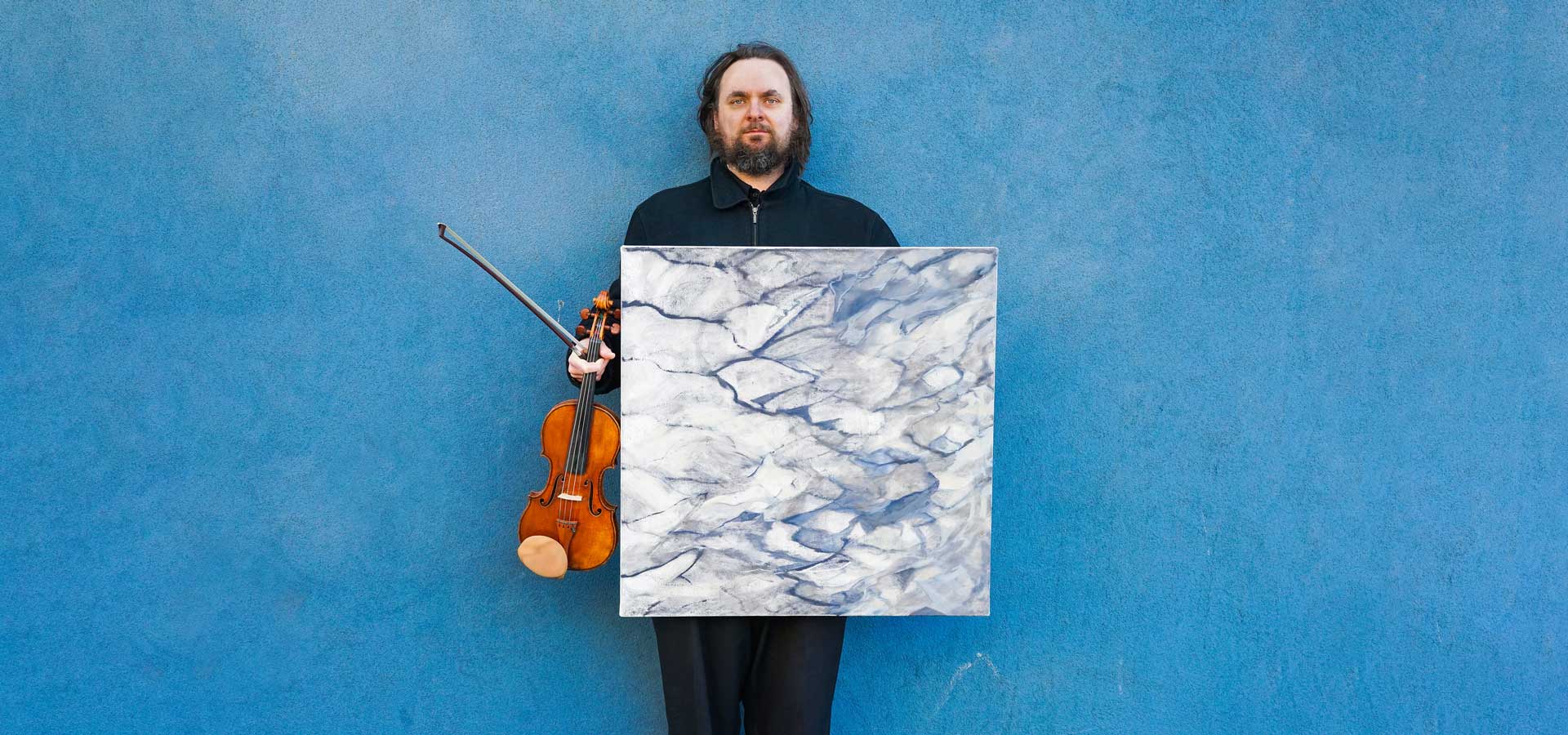 Created by violinist/composer Dan Flanagan, The Bow and the Brush integrates the visual arts with new music.
Dan commissions and composes new works of music inspired by paintings and sculptures.
UPCOMING: The Bow And The Brush at UC Berkeley on March 5, 2023. Read about this and other upcoming events.
With over 20 commissions and counting, Dan premiered many of them at Opera America's National Opera Center in New York City on October 3rd, 2022, receiving a wonderful review from New York Concert Reviews, which can be read here. This is followed by performances across the US and Europe. All pieces have been or will be recorded with the art that inspired them for Youtube, and selected compositions will be included in his upcoming album, which will be released by MSR Classics in early 2023.
Shadow Breaking, 2020
Composed by Nathaniel Stookey
Painting by Rachel Dwan
Performed by Dan Flanagan
An Animated Street in Autumn, 2020
Composed and performed by Dan Flanagan
Painting by Jean-François Raffaëlli
Oil on Canvas, 2020
Composed by Michael Panther
Performed by Dan Flanagan
Painting by Paul Gibson
"Timeless" Rhapsody in Discomfort #5, 2020
Composed by Dan Flanagan
Performed by Dan Flanagan
Sculptures by Sean O'Donnell
Inevitable Entails, 2020
Composed by Dan Flanagan
Performed by Dan Flanagan and Vicky Ehrlich
Art by Beth Davila Waldman
"Ehrlichia," Rhapsody in Discomfort #6, 2021
Composed by Dan Flanagan
Performed by Trio Solano
Painting by Nancy Schroeder
Video by Tritone Films
Paid for by a grant from InterMusic SF